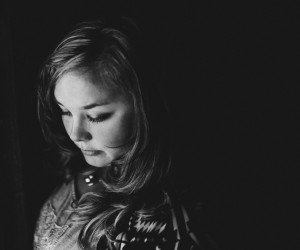 My name is Louise.
First and foremost, you should know – I'm a hopeless romantic ♥
I've been told I am a vibrant and bubbly person. I've also been told I have over 26 laughs. I've said it before and I'll say it again – you'll almost always hear me laughing before you see me! There's almost nothing more energising, fulfilling and simply joyous as a good laugh. The opposite side of the spectrum though sees me as an empath. I'm often battling an overly active empathetic nature for those I know and occasionally for people, I don't know as well! So – I am a super soft, squishy, giggling daughter, sister, friend and photographer. If you want to hear a radio interview I did with the lovely Kristina Maud of The Aurora Underground, (that was aired December 15th on 89.7fm)… Head on over to see this blog post here. I talk about myself – which is hard to do!
One of my favourite quotes is by David Byrne. I relate it to my friends, pets, and family. They are like chairs. Why chairs? – They hold you, support you, elevate you or humble you. They're funny or elegant, funky or gorgeous, social or aloof. They're characters with lives and histories. They're nice! I try to find the good in people and always try to treat people as I would like to be treated. I tend to wear my heart on my sleeve, and what you see is what you get. I chatter a lot, and at times, am guilty of rambling on a little. I get distracted easily. I write everything down that I need to remember, or I'd end up being like '10 second Tom' (movie reference for Y'all). I'm a lover of awkward moments! Even if I'm in them. I love a good book, and at one point in primary school, I was the person who had hired the most books for all age groups! I have slowed down now but still can smash one out overnight when I get hooked in. On that note – I'm honestly an open book (at times guilty of not keeping my own secrets) and like to think of myself as open minded to new experiences, new people and new ways of thinking.
I'm open to experiencing all ranges of emotion. I've been told that you can read the map of my mind on my face – that I am constantly overthinking things. I do tend to have this urgency to be present in moments and to savour things to the best of my ability. I think this adds to why I have a creative nature – I love anything authentic, anything honest and raw. I find a lot of beauty in it, and it moves me, and as a result – I try to absorb it as much as I can. This undoubtedly comes about as a result of my life experiences. I know all too well how short life can be, as a result of my husband Michael passing away in 2011 as a result of melanoma cancer.
We started dating the first year out of school, and as a result – I failed 3 out of 4 of my core units that semester at uni! To say he was a major distraction is an understatement. The image below was taken after we'd been dating 2 months.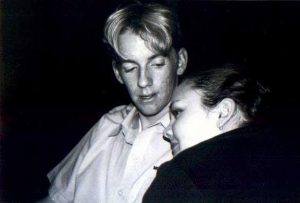 We were 25 when he was diagnosed – having just returned from a life-changing 3 month trip through Southeast Asia and Japan. The image below was taken when we were in Hong Kong, and despite being super tired from walking around all day, being hangry, I distinctly remember this moment. Not for the image itself – it's a selfie after all and not over breathtaking. More-so, because I remember precisely how happy I was to see him looking at me the way he was. He regularly took my breath away, with how much I loved him, and for how he loved me without limitations right back.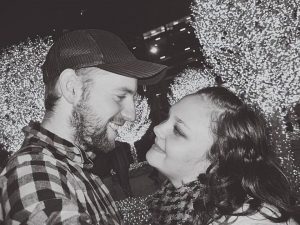 I digress. The same day Michael was diagnosed, was the very same day I had my first ever official photo-shoot for my newly launched business Capture & Rapture Photography. I arrived home that day after being on a massive high – exhausted and satisfied – and was told the news. Hours later we were in an Oncologist's office putting together a plan of attack. Michael dove head on into doing as much as he could fit into his life – which is saying something, as he was an awe-inspiring, life loving guy as it was!


He loved adventure – and went about buying himself road bikes, trail bikes, a 4wd, a boat and we had an amazing time as a result! The image above was taken after his operation to remove the melanoma – on our way to a camping trip away. A year and a half after being diagnosed – I found myself more in love than ever before with Michael and the life we'd built for ourselves. Michael proposed while we were laying in bed with our cat Thelma. I also remember being in a massive bubble that day – we were completely absorbed in each other, and the furball sleeping between us.


Long story short – we planned our wedding in 6 weeks! It was a whirlwind engagement as it was becoming clearer to us that we wouldn't have him with us too much longer. Our wedding was dream worthy. All the essentials. It definitely helped me realise what is important, and what is not necessary for an amazing wedding celebration.
We were together almost 10 years before he passed. I am still working through it but it definitely has made me a stronger person overall. More importantly – it has made me not want to take the connections with my friends and family for granted. I want to absorb it all as much as I can. At times, this often means when family and friends, my camera doesn't come out at all. I am so invested in them that I have to find a new balance between documenting the moments and being truly present in them without seeing them through my camera view finder.
I have always felt a strong need for capturing, revelling in, or reflecting emotions… Be this through writing daggy poetry and embarrassing diary entries, through listening to music, or — the big one — photography. I always loved photographs before my husband passed away, but they're even more essential now. They freeze not just a moment but capture a memory, a feeling – a connection.
I hope to never lose my interest in all areas of photography, but in particular, I'm drawn to loved up people. Be it with a couple's portrait session, a wedding celebration, celebrating a pregnancy by photographing the baby bump, or the arrival of their little one. If you dig each other, whatever form that is – I want to document that connection!
I hope this gives you an insight into what makes me, me. Let me capture the special memories with your chairs
♥♥♥